This site is about searching for answers based on your astrological blueprint. Maybe finding answers for questions that seem to go unanswered? Through the different tools described here, and the many links
included, hopefully, some of your questions will be answered... or at least a stepping stone in the right direction on the path to find them.
It has been said that we chose our joys and our sorrows, long before we experience them. I have learned that these tools and more, can help with the understanding
and have can shown a different way to accept what comes into your life. I hope that by sharing what I have learned, it may help you.

Specials
for limited time
FREE dream
Interpretation



for details
I Am A Proud Member Of: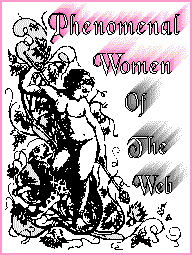 Phenomenal Women Of The Web